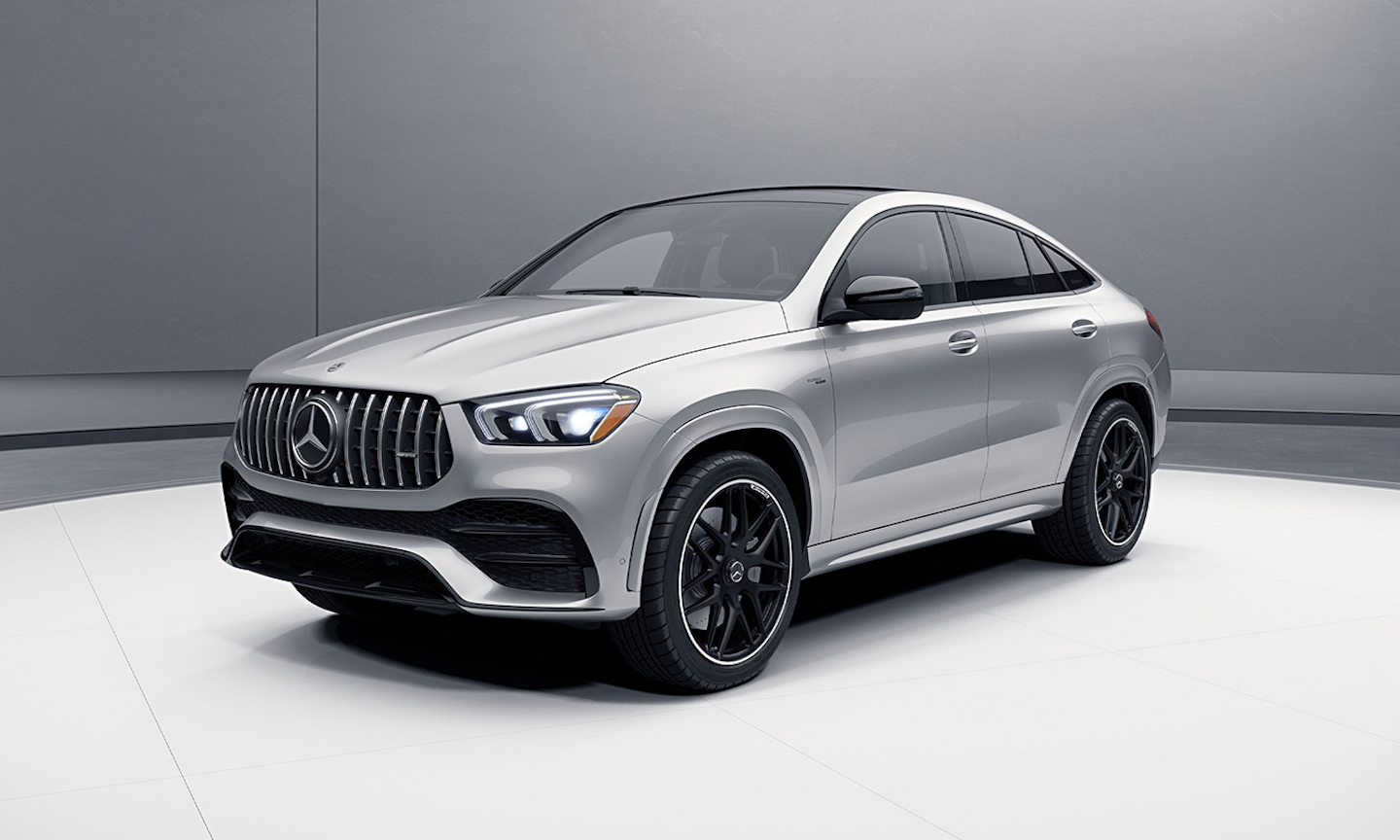 Overview
The Mercedes-AMG® GLE 53 Coupe has thrown compromise to the wayside for 2021. It is the perfect blend of performance, design, luxury, and technology. That technology isn't just found in the well-equipped cabin. The GLE 53 Coupe features intelligent technology that boosts performance to the next level, from AMG ACTIVE RIDE CONTROL to EQ Boost. This model is the epitome of smart performance. You'll enjoy head-turning design, the MBUX infotainment system, and AMG TRACK PACE, making the GLE 53 Coupe the ideal vehicle whether you're taking a drive through the mountains or down a race track.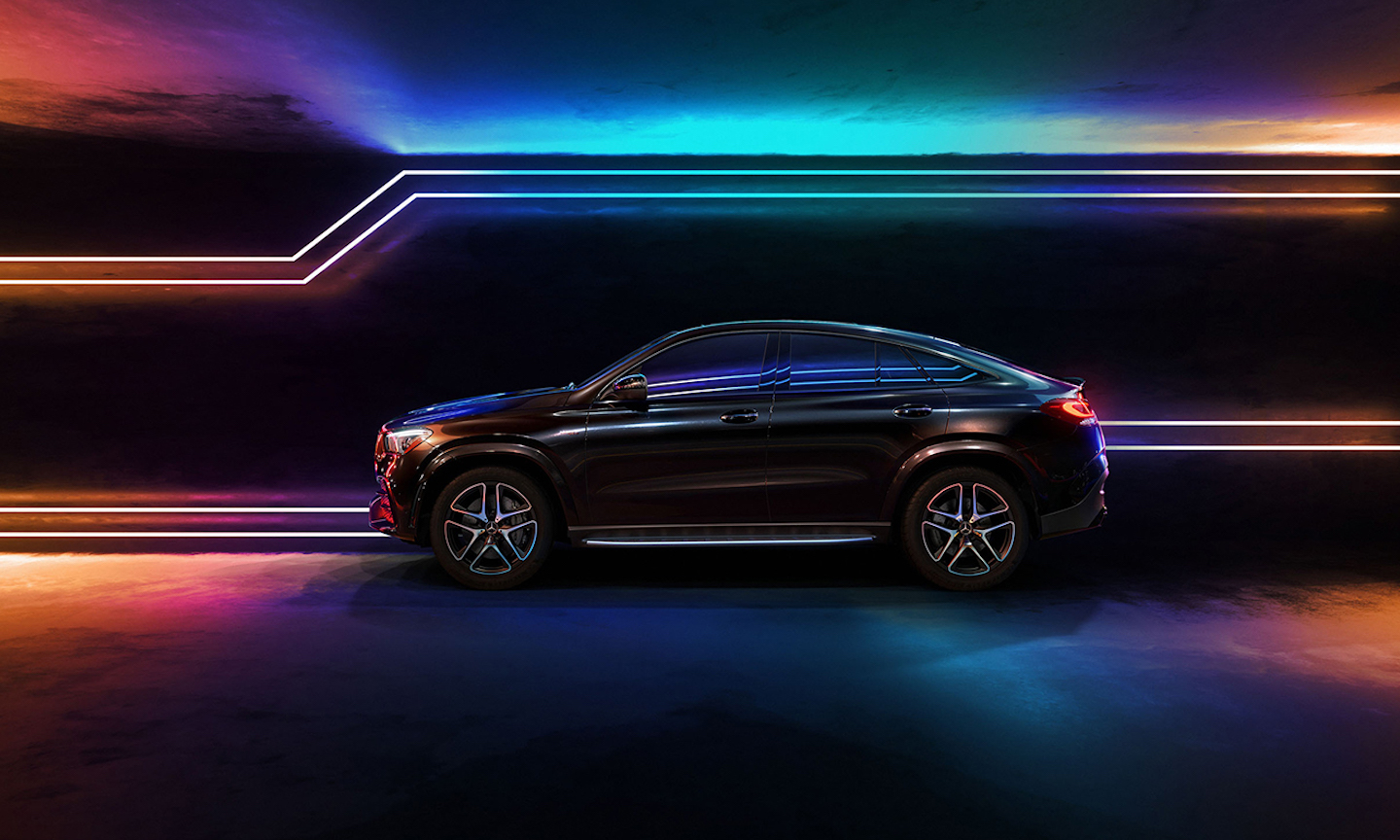 The Perfect Ride For…
SUV lovers who demand the highest level of performance. The Mercedes-AMG badge has always been reserved for the best power, handling, and luxury crafted by Mercedes-Benz. The Mercedes-AMG GLE 53 Coupe embodies that badge well, with a remarkable powertrain and superb handling, you'd more likely expect from a sports car than an SUV. In fact, Mercedes-Benz doesn't even call it an SUV. When compared to the GLE SUV, you'll find that the GLE Coupe has a shorter wheelbase, though you still can enjoy the ample space and precision off-roading capability.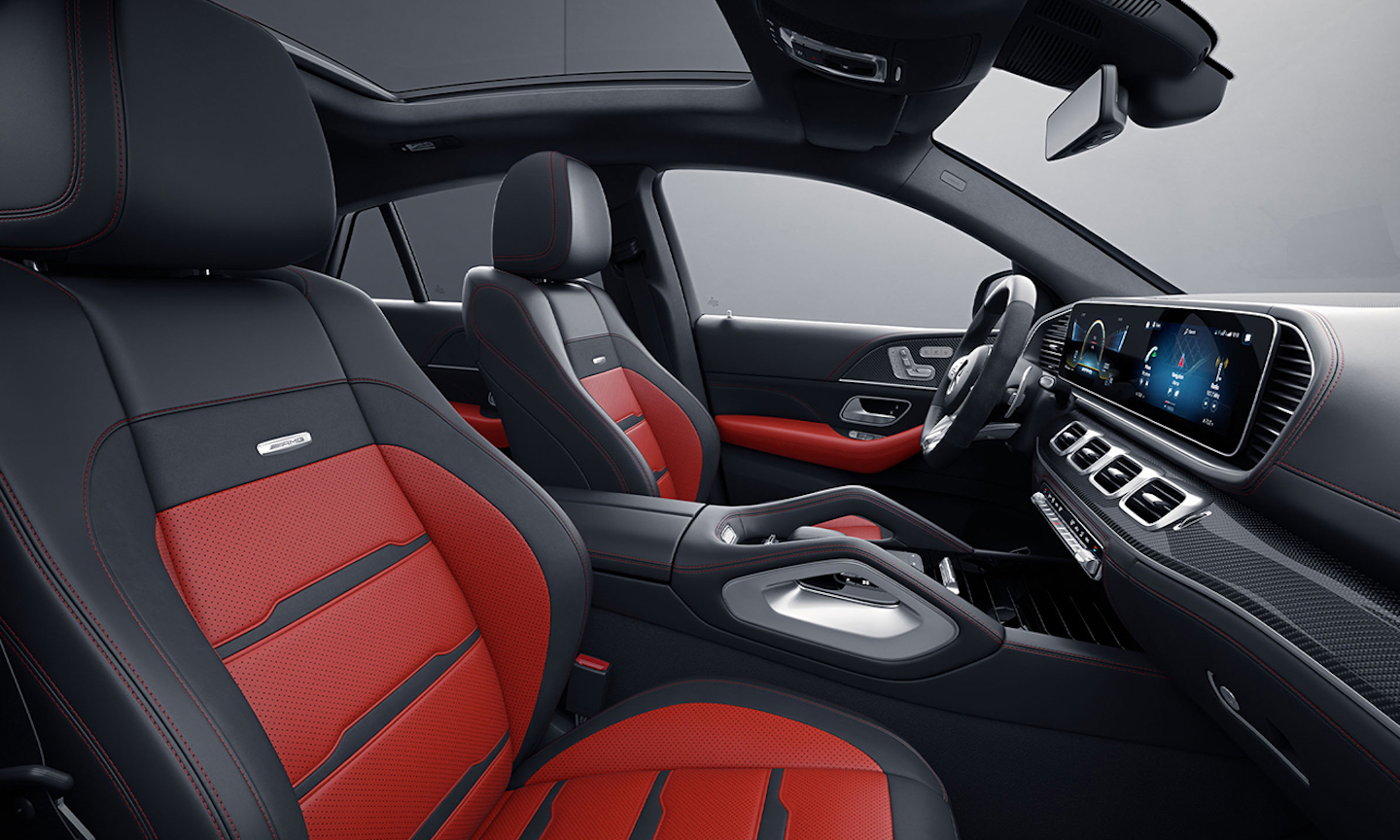 Drive & Handling
Every Mercedes-AMG model starts with a formidable powertrain. For the GLE 53 Coupe, that is a 3.0-liter six-cylinder engine capable of 429 horsepower and 384 pound-feet of torque. Paired with a 48-volt compressor that produces an additional 21 horsepower and 184 pound-feet of torque to improve speed while keeping emissions and fuel consumption low. Power is sent to all four wheels via the fully variable AMG Performance 4MATIC+ all-wheel drive system, which provides the remarkable dynamics the GLE 53 Coupe is capable of. By calculating the perfect power distribution in any driving situation, this intelligent system can keep up with the hardest driving, even in slippery conditions.
With AMG DYNAMIC SELECT, the GLE 53 Coupe can be finetuned to your driving needs. You can choose from seven dynamic settings to tailor the responsiveness of the engine, transmission, throttle, steering, suspension, and engine sound. Modes include Slippery, Comfort, Sport, Sport+, Individual, Trail, and Sand. Each mode performs as you'd expect and the last two, Trail and Sand, are specifically designed for off-roading applications. This vehicle isn't just fast and beautiful, it's also functional.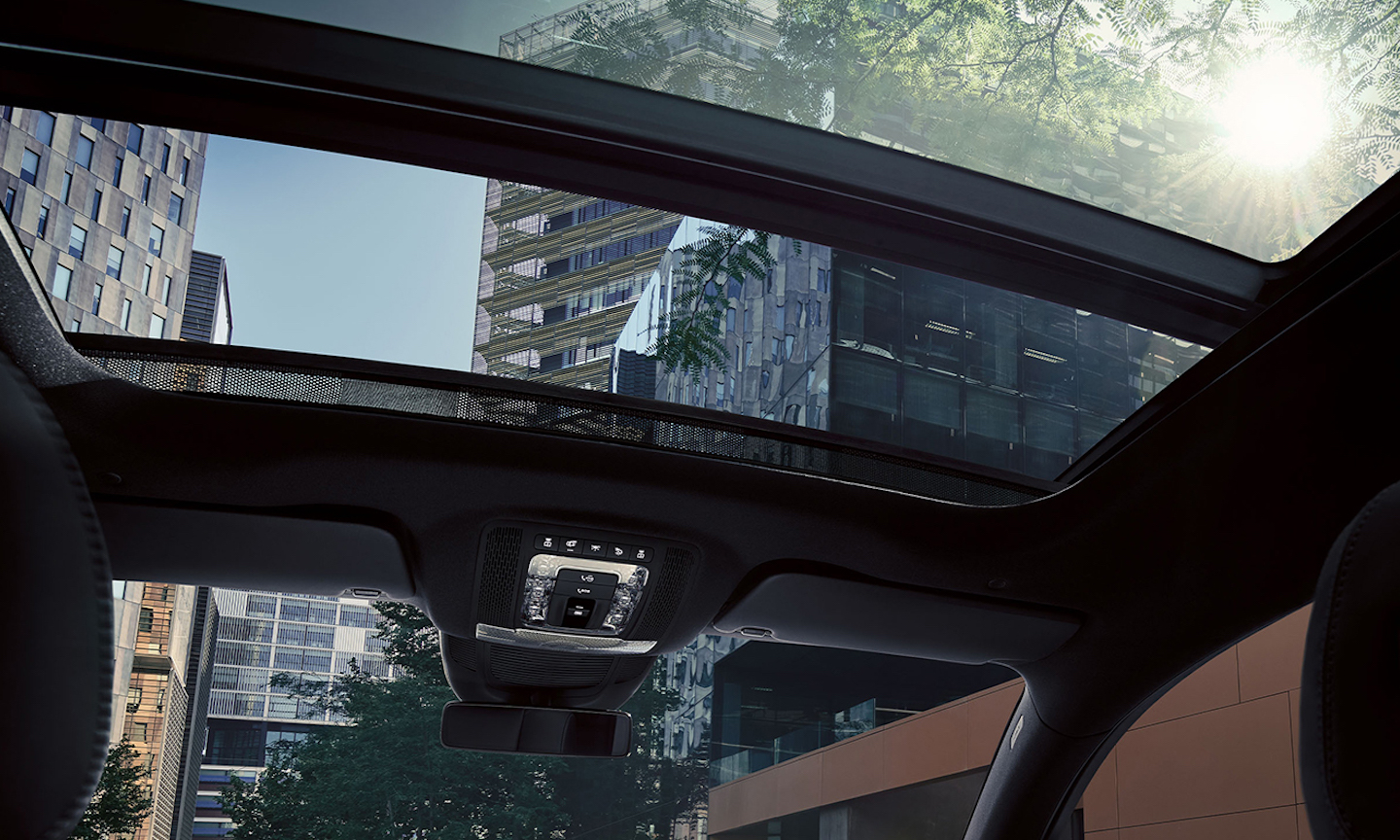 Key Features
MBUX
If you're familiar with Mercedes-Benz, you're familiar with the MBUX infotainment experience. Highly touted as one of the easiest to use and most refined infotainment systems in the automotive industry, MBUX allows you to stream from your smartphone, find points of interest, and more. You can control it with the 12.3-inch touchscreen display or through natural speech using the "Hey Mercedes" prompt. Exclusive to Mercedes-AMG models, you'll also enjoy AMG-specific displays and functions. The Widescreen Cockpit combines the instrument cluster and the touchscreen display into one unit for easy control. With the AMG start-up menu and drive controls available, the GLE 53 Coupe truly optimizes the capabilities of the MBUX program.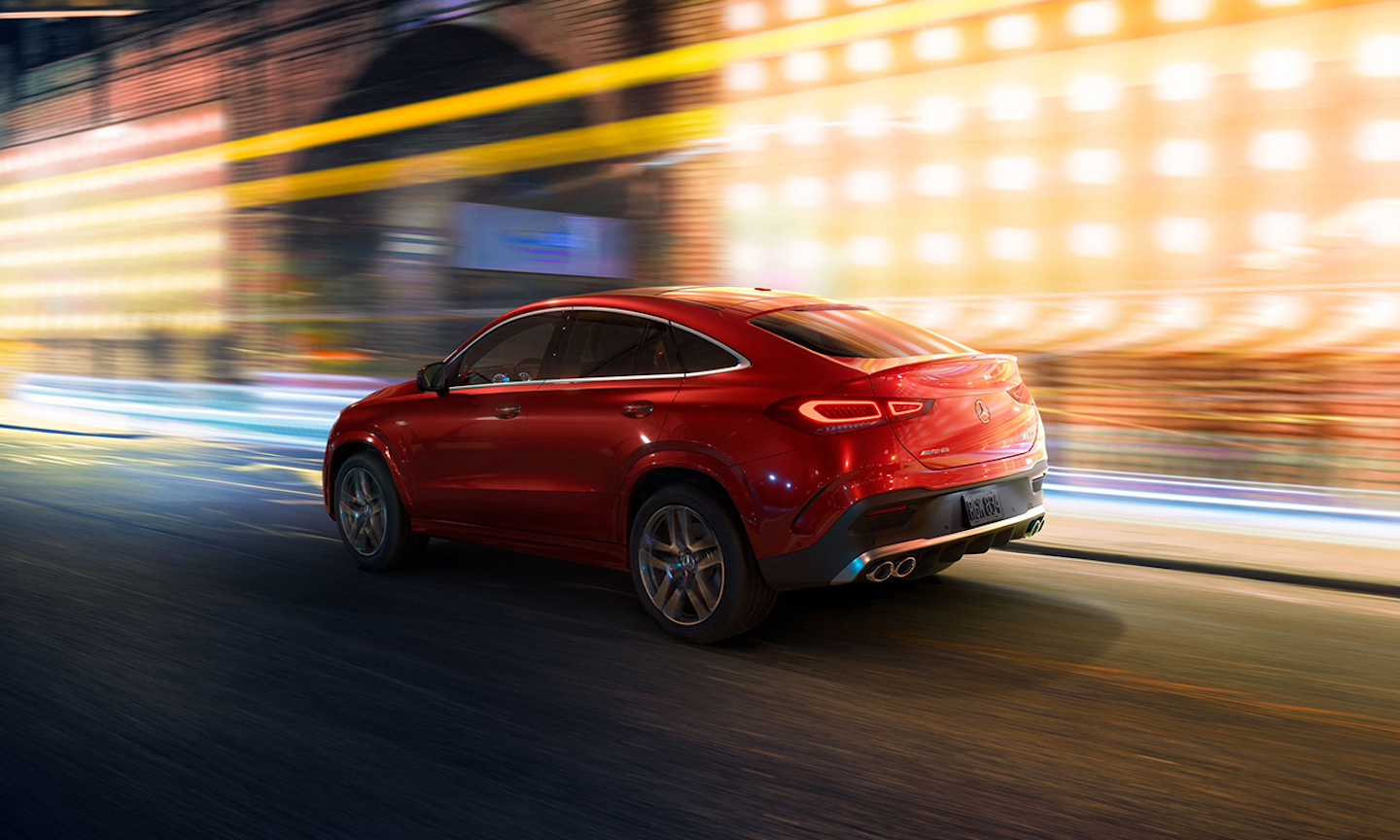 AMG TRACK PACE
Drivers who purchase this powerful vehicle will surely want to see exactly what it's capable of, and while you can simply drive it, and enjoy it, the AMG TRACK PACE offers 80 different vehicle metrics. You can take the Mercedes-AMG GLE 53 Coupe to a closed track to record and analyze performance and driving in-depth. Some of these metrics are displayed in realtime on the Widescreen Cockpit or the head-up display. Circuits can also be recorded for future use and analysis. These metrics can be used to improve driving skills and determine how different circuits can be approached for faster track times.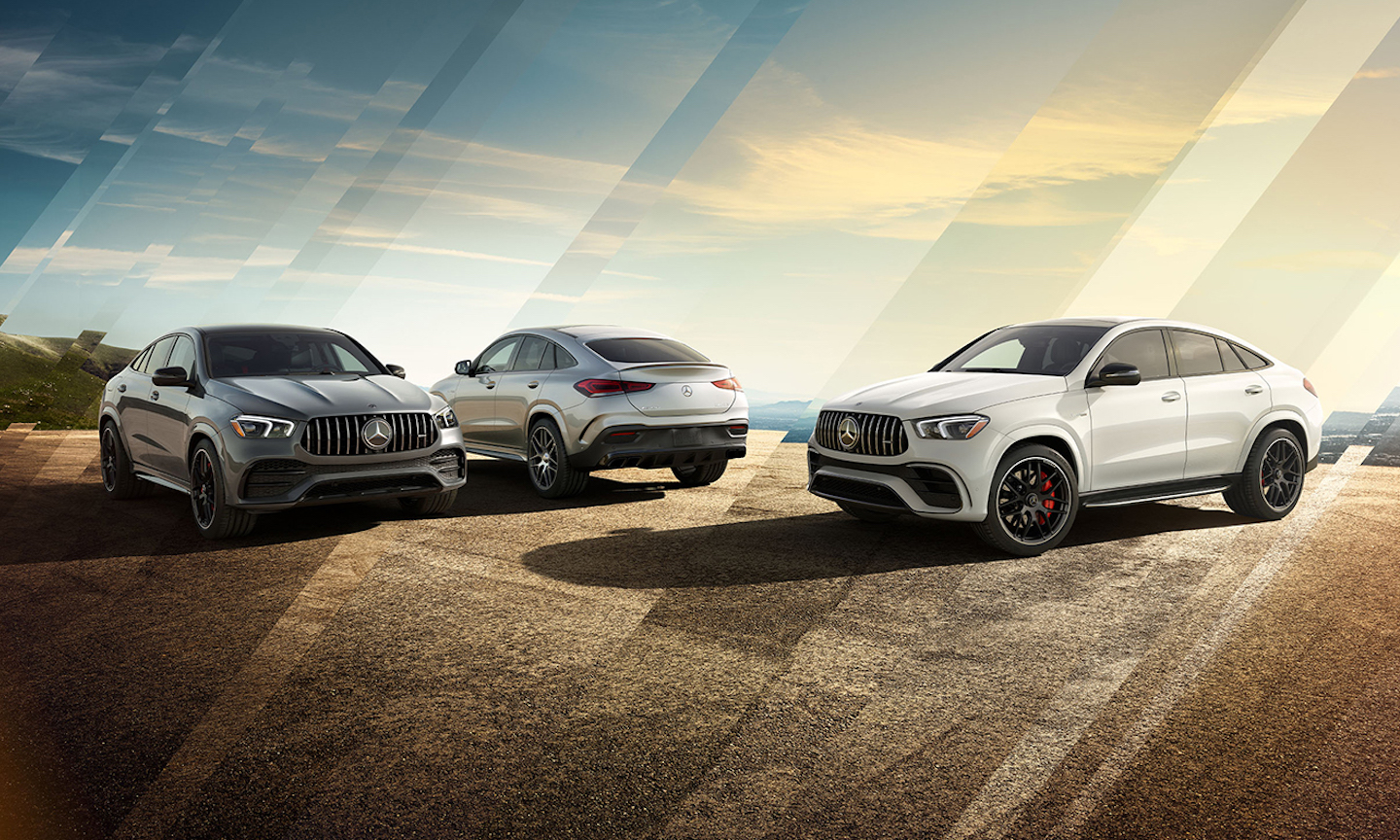 Alternative Options
If you're looking for more of a family-oriented SUV, take a look at the GLE SUV. This slightly larger model offers impressive technology and capability, making it the perfect vehicle for active families. If you want all the sport and none of the utility, take a look at the Mercedes-Benz SLC Roadster. This drop-top model embodies the true spirit of a European sportscar.
For more information about the 2021 Mercedes-AMG GLE 53 Coupe or any of the other models in the Mercedes-Benz lineup, contact Sears Imported Autos online or visit our showroom at 13500 Wayzata Boulevard, Minnetonka, MN 55305.
Image Credit: Mercedes-Benz